Week 5 – 6 October 2023
Key Dates
Monday 9th October – Year 7 Meet the Tutor
Tuesday 10th October – Year 7 Meet the Tutor
Friday 13th October – 'Hello Yellow' Non-uniform day (Mental Health)
Oh what a Night
We were thrilled with the attendance at Wednesday's Open Evening, it was super to be able to welcome many new prospective parents to the school.
Our year 7 students that were Tour Guides for the evening were a credit to us and many parents commented on their politeness, confidence, pride in their school and positive relationships that were clear to see after only a few weeks here at York High School.
We are thankful to all students who helped with the evening, you made us proud!
Pride in our Community
Assemblies this week have focussed on pride in our community, continuing the work we have been doing with our YHS Way.
Pupils have been reflecting on their rights to belong to this community and their responsibilities to other members whilst also thinking about how we can support other people with their sense of belonging.
Year 11 Interventions
A huge thank you from Mrs Lawson for your support with Year 11 Intervention. We have had a very strong start in terms of attendance and engagement, well done to those students involved.
Hello Yellow
Next Friday we will be raising funds for YoungMinds by holding a non-uniform day.
Please encourage students to wear something yellow and a £1 donation.
Extra-Curricular Clubs
A brilliant part of our YHS Community is the range of clubs we have to offer, almost 300 attendees at clubs last week!
We would love to see every student accessing at least one club this year.
Polish Visitors
On Monday, we welcomed 40 students from Warsaw's bilingual high school. Students talked with some of our Year 10s and 11s about experiences of school in both York and Poland.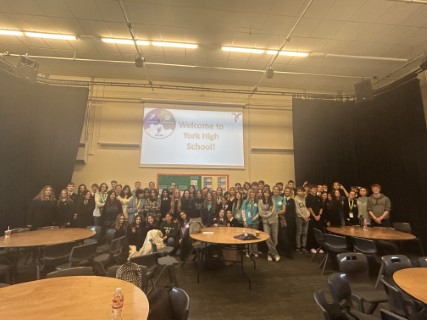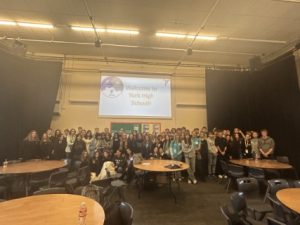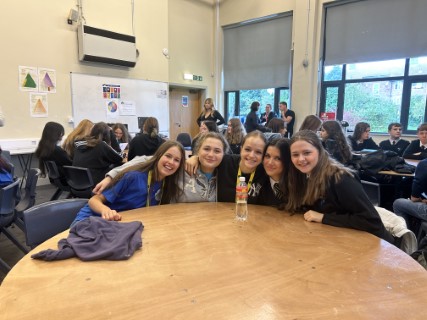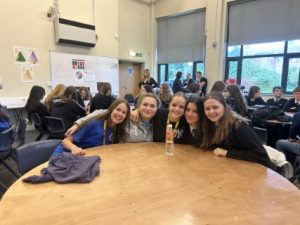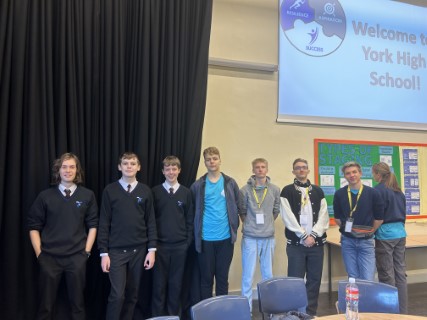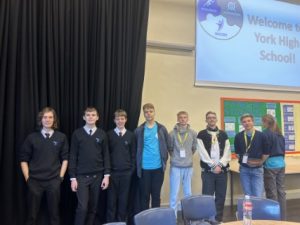 Our students were really respectful and demonstrated enquiring minds – thank you to everyone involved!
Year 11 Football
After school on Tuesday saw Year 11 back out in action against Fulford for school football. We put in another spirited performance, however falling on the wrong end of a 3-0 scoreline. That said, effort levels could not be faulted and it was promising to see the lads still keen for their next game in a couple of weeks away at Joseph Rowntree. Hopefully we can put in another performance and be on the right end of the scoreline.
Mr Ledgeway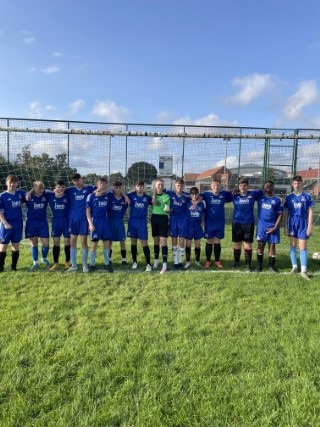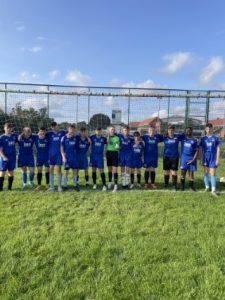 Year 7 Football
Tuesday night saw the year 7s have their second fixture against Vale of York. With a much changed side to the team that played last week. Vale of York won the game, but I am extremely proud of how the boys kept going from the first minute to the last and showed such resilience to keep on going despite the score line. Special mentions to Will Jacques and Luke Cottingham who played really well in unfamiliar positions as goalkeeper.
Well done boys!
Mr Ramsey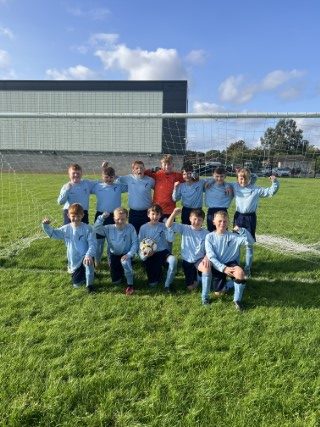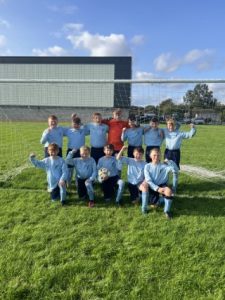 Year 11 Rugby
A superb performance from our Y11 Rugby team this evening, finishing first in the inter schools tournament. YHS v Vale 9:1 YHS v King James 5:4 YHS v Manor 2:2. Harri demonstrated relentless courage as he smashed his way down the pitch with Tyler, Jack and David using their speed and agility to score numerous tries. A great result and sportsmanship at its best.
Mrs Haldenby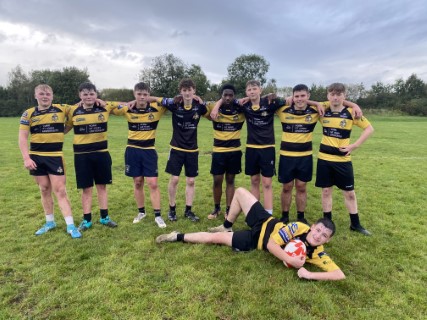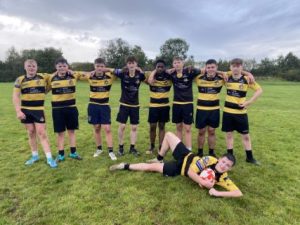 Author Visit by Simon Adepetun
On Monday students in Year 7 & 8 took part in a Creative Writing Workshop led by Children' Author Simon Adepetun.
Simon entertained the students with information about how, after entering his first book into a competition, and not winning, he dug deep and found the resilience to push through and find a publishing house to take him on.
During the session they were given mini challenges to decode how to write the perfect story, ending the session with the 10 minute story writing challenge.
After the workshops, students that had pre-ordered Simon's books were invited to a special Book Signing Event in the library, with hot chocolate and marshmallow treats.
The whole day was a fantastic success, and we are looking forward to getting to read through the great shorts stories our students have produced.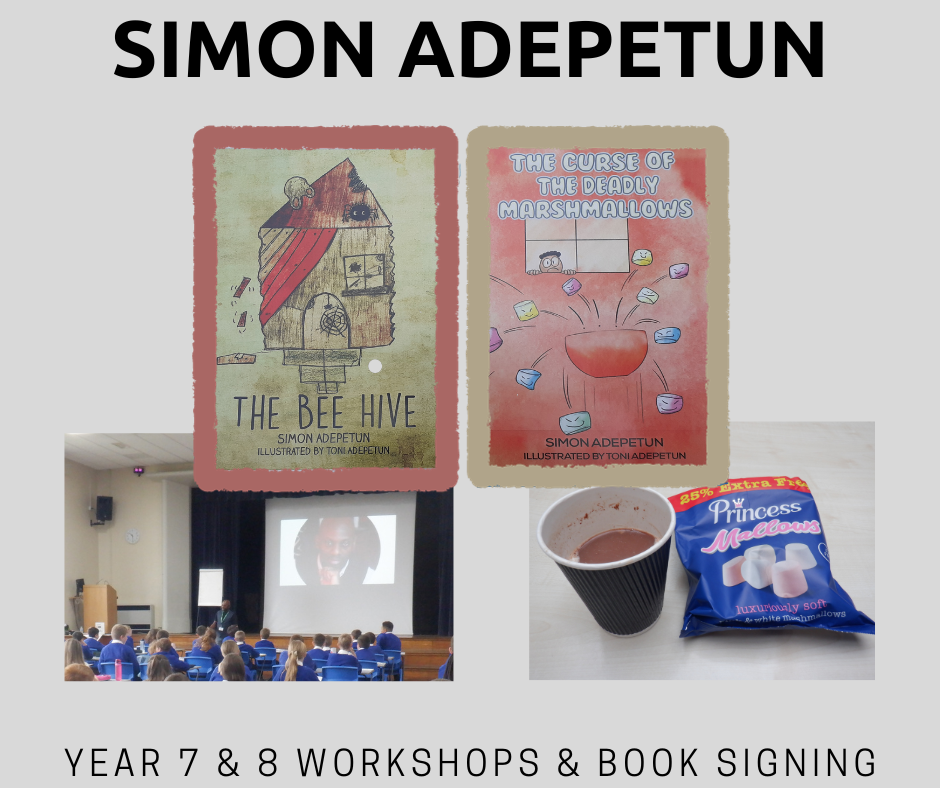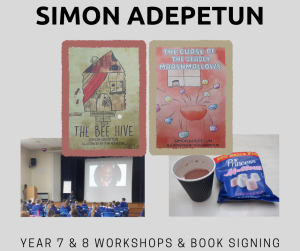 Have a great weekend.
Rod Sims
Headteacher