Week 3 – 22 September 2023
Key Dates
Wednesday 4th October – Open Evening
Monday 9th October – Year 7 Meet the Tutor
Tuesday 10th October – Year 7 Meet the Tutor
From Monday 2nd October – Year 11 Intervention begins
A Week of Positives
What a fantastic week at York High!  There have been so many positives this week it really is hard to select the highlights.
Assemblies this week have focused on disability, equality and inclusion, whilst raising awareness of the upcoming International Day of Sign Language on 23rd September.  Pupils have been set a challenge by Miss Bettney to sign their name for a stamp reward next week!
Year 11 Expectations Evening
Firstly, a big thank you from Mrs Lawson to parents and carers who came to support us for Year 11 Expectations Evening this week.  It was wonderful to see so many Year 11 pupils and their parents in the hall understanding more about the demands of this year and receiving essential information about revision, intervention and support available.  Miss Burns also shared the 'secrets of success' which are attendance of 95% or higher and an attitude to learning score of 2 or better.  Intervention for Year 11 pupils begins on Monday 2nd October.
Performing Arts
On Monday GCSE drama pupils joined Year 9 watching a live performance of "She Was Just Walking Home" delivered by the Next Door but One Forum Theatre Company which was based on the tragic murder of Sarah Everard. It also highlighted the dangers that can exist on our doorstep in York and provided opportunities to consider the actions society can take to make all people feel safer on the street. Pupils showed excellent engagement with this difficult topic and demonstrated the York High Way value of respecting others exceptionally well.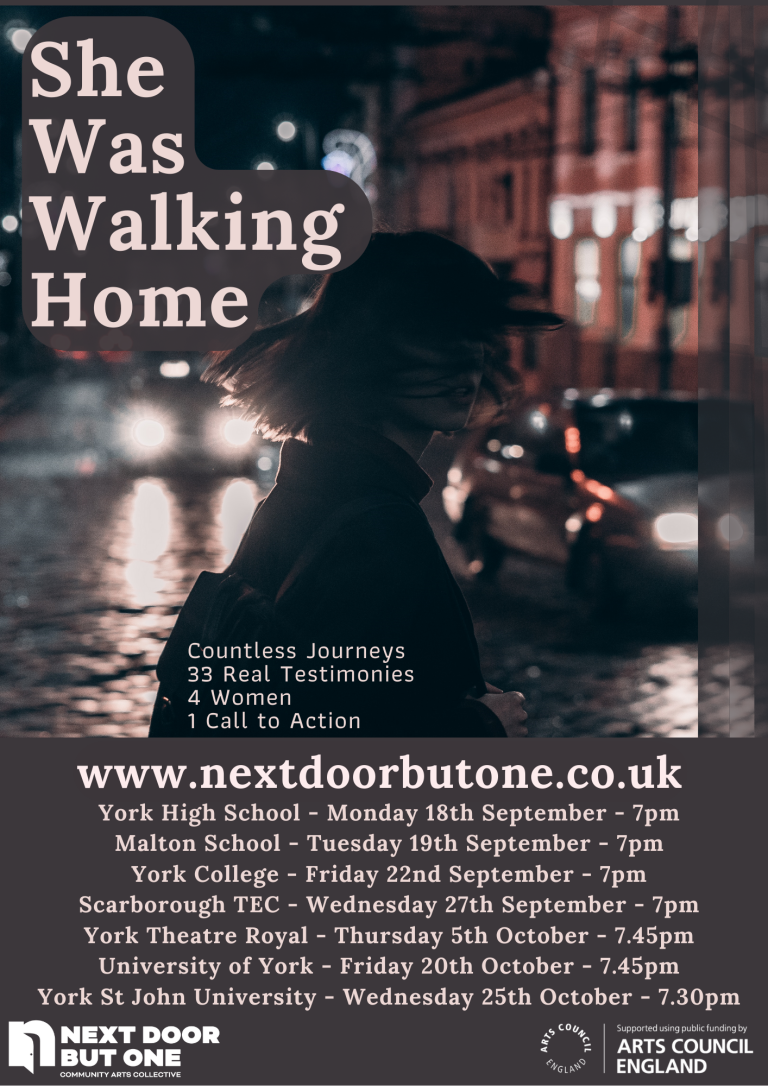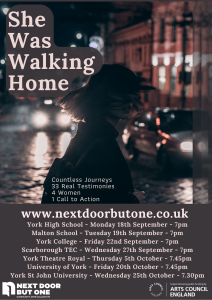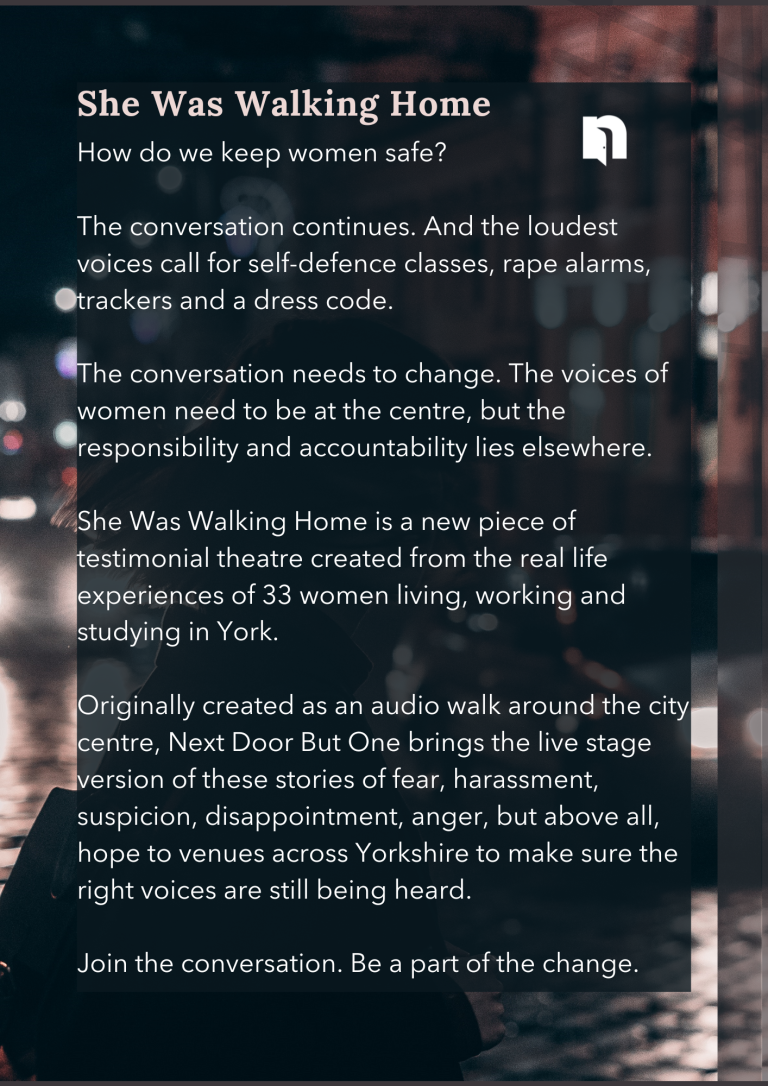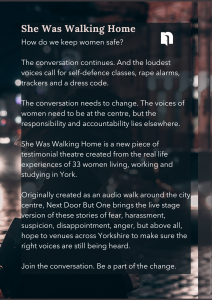 A Valkarie Visits
We were very proud to welcome York Valkyrie player Elisa Akpa to school on Wednesday.
It was a privilege to receive a visit from Elisa Akpa this week. Elisa shared her journey and achievements with the whole of Years 7 and 8, before providing our girls rugby team with some expert coaching! We wish her and the rest of the Valkyrie team, the best of luck in this weekend's Semi-Final clash with Wigan Warriors.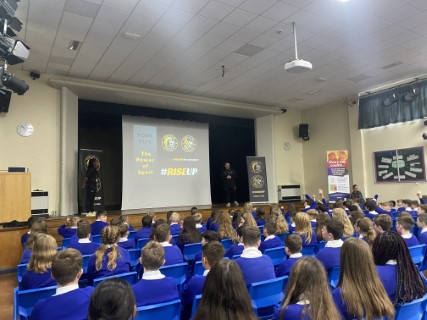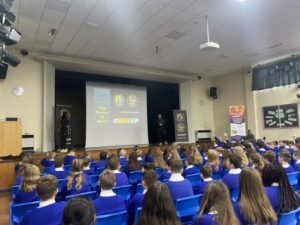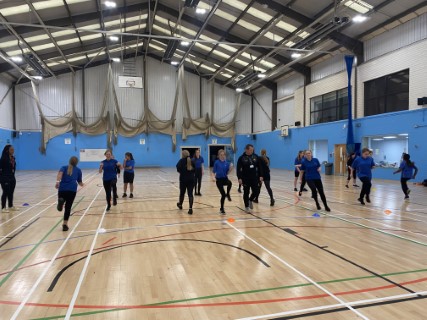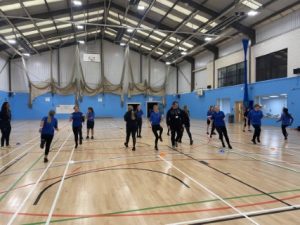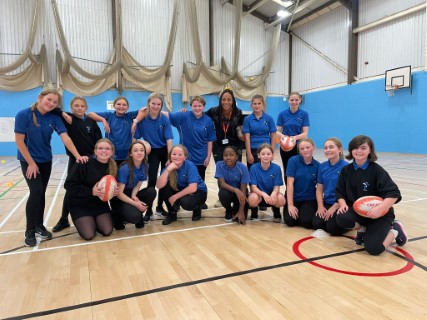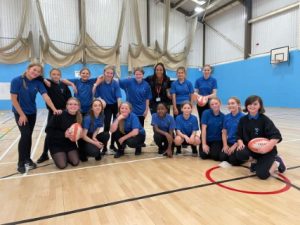 A Busy Week for PE!
We've seen nearly 200 students take part in recreational and competitive sports outside of lessons. It's great to see so many students making the most of the opportunities available to them. Watch this space as the enrichment offer continues to grow!
On Wednesday we welcomed many students from our local primary schools, for a cross country competition. It absolutely poured down but everyone gave it their all! Our Year 10 Sports Leaders were exemplary role models this week at the Outdoor Festival.  They were not deterred by the terrible weather and were a great help to the primary school pupils taking part.  Mr Cooper, Headteacher at Knavesmire Primary, has asked us to thank pupils on his behalf.  Well done and thank you to Spencer, Mia, Jacob, Liam, Aaron, Olivia, Charlotte, Gracie and James!
Year 11 Football
This evening saw Year 11 play their first football match of the season against Archbishop Holgate School at home. Despite getting beat, the boys put in a competitive performance for large parts of the game which was very pleasing to see. We have more games coming up over the next few weeks with Fulford at home on the 3rd October and Jo Ro away on the 17th. Hopefully we can improve as a team and get at least a win before the end of the year!
Mr Ledgeway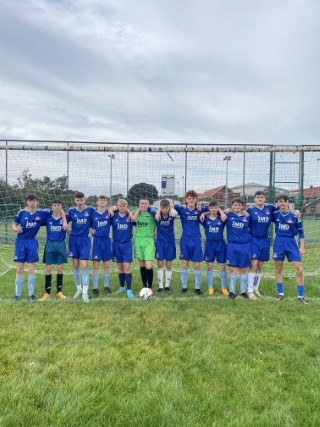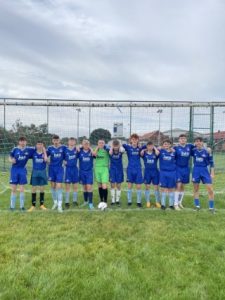 The Red Box
Mrs Tattersfield would like to remind you that we are have a Red Box Scheme in school, providing sanitary products free of charge.
Sanitary products are available in school and we can also provide items for home.
Please get in touch with Karen if you require anything from the Red Box k.tattersfield@yorkhigh.southbank.academy
YHS Way – Weekly Focus
The YHS Way – We wear the correct uniform always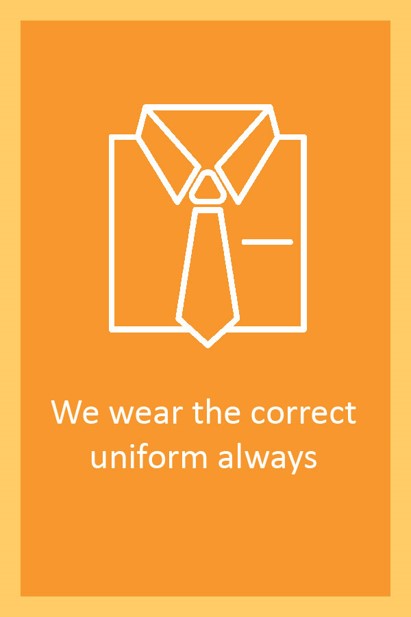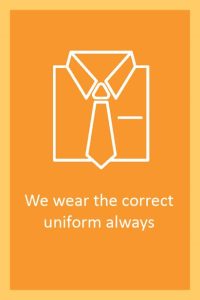 It has been a fantastic start to this academic year with regards to our school uniform expectations. Everyone is looking smart and ready to learn, but there are just a couple of reminders around our expectations on our school uniform,
Skirts – We have no issue with pupils wearing a skirt with black tights. Please can we have your support in ensuring the length is appropriate. We expect the length to be at the knee level.

Footwear – Must be all black and have no coloured markings or metal
The YHS Way – We keep our school clean and litter free and always tidy up after ourselves.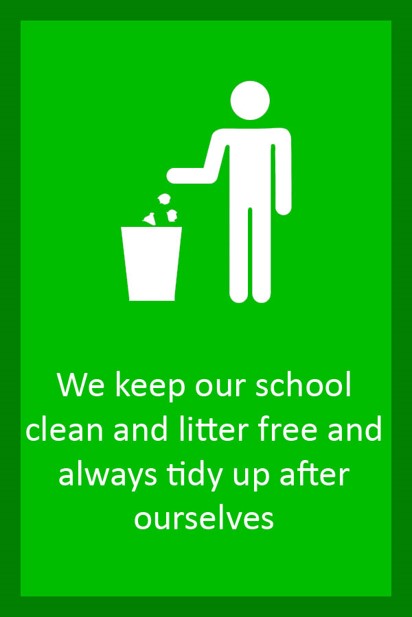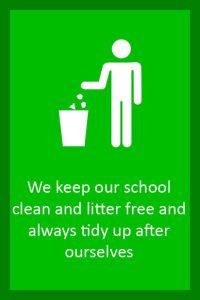 We want to keep our school clean and tidy.
Just a reminder to put our rubbish in the bins and clear away our trays in the canteen and cafe areas and the astro.
Have a great weekend.
Rod Sims
Headteacher