Week 2 – 15 September 2023
Another Super Week
Week 2 has been another super week in school.  It's been great to have the first full week with all pupils back.
I am really pleased with how our pupils have embodied our YHS Way values and expectations. They will ensure that all pupils will be able to have a positive and successful experience every day at York High.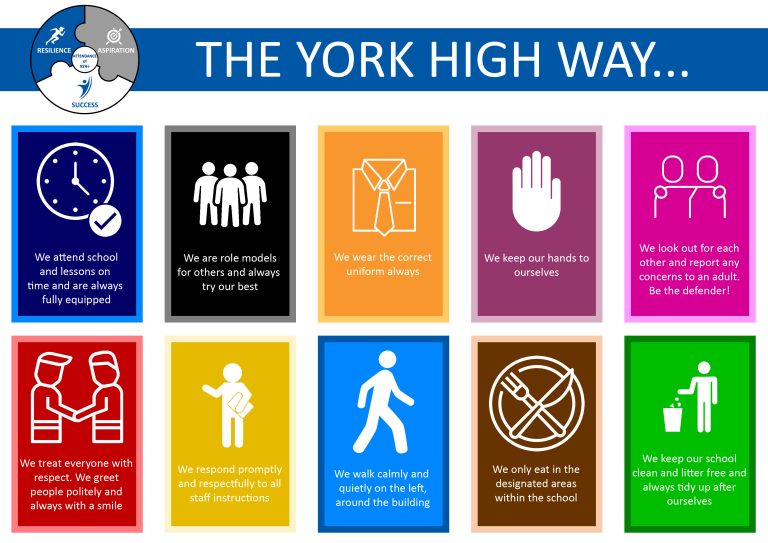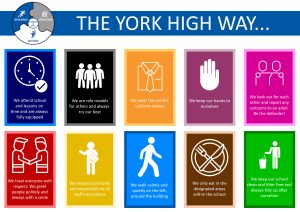 Its often at the most unexpected times that we are pleasantly surprised and see our expectations and values shown. Last week we ran a test fire drill. I am lead duty for the KS3 muster points and the behaviour of the pupils was outstanding. In my 12 years here at York High, that was by far the best I had seen from our pupils. They knew exactly which muster point to go to, waited patiently for instructions and dismissed in a calm and orderly fashion. I explained this to them and was met with a rapturous round of applause from them all. It made my week and filled me with pride that in such a short space of time, our culture of the YHS Way was being embodied.
It has been such a positive start to this academic year and with your continued support we will continue to have positive and successful days at York High school.
Performing Arts
Congratulations to Louie West who passed his Grade 1 piano exam with Merit in June!
Instrumental and vocal lessons are available with peripatetic teachers through the Performing Arts Department. Please see the attached information for more details.
Students who currently have lessons should look out for information on Friday for lessons starting next week. Please see Mrs Lancaster with any queries. Timetables will be displayed on the Performing Arts corridor.
Watch out for clues as to what our school musical for this year is – performance in April 2024.
There will be a singing group starting in the next few weeks. Keep an eye on the notices for date and time.
Mrs Lancaster
After School Sports Clubs
Sports clubs will begin on Monday 18th and there is a fantastic range of clubs and sports to take part in.  Pupils can enjoy climbing, football, rollerblading, rugby, netball and dance.
Year 11 Expectations Evening
We Need You!
At York High School we know that the key to success is through partnership, between school and home.  If we are both working together then we increase the chance of your child achieving their potential.
On Wednesday 20th September from 6-7pm, we are holding an Expectations Evening for Year 11. This event will provide pupils and parents with practical guidance and resources so that you can support your child to be successful in their GCSEs. Due to the importance of this event, we are asking that every pupil attends with at least one parent or carer to accompany them wherever possible.
We do things differently at YHS and the evening will consist of the following:
6.00 Rod Sims on the perfect Year 11
6.10 Katy Lawson on unlocking success
30 minutes Revision Fair where you will be able to visit all subjects and you will be able to take away all of the information to support your child.
The evening will provide valuable information about the practice exams and the final GCSEs, as well as practical guidance on how to help your child with their revision and what pupils need to be doing outside of lessons to get the best possible outcomes.
We look forward to seeing you there.
Enjoy the weekend.
Rod Sims
Headteacher